020 Rebuild Page 5
VW will only sell the output shaft large taper bearing with the clamping plate. I've found no problems yet (not to say it won't happen and there isn't a reason I'm just not aware of) with buying the bearing and installing it into the clamping plate to save $30 for a plate that isn't bad. Install the bearing outer race into the plate as shown if you decide to re-use the plate....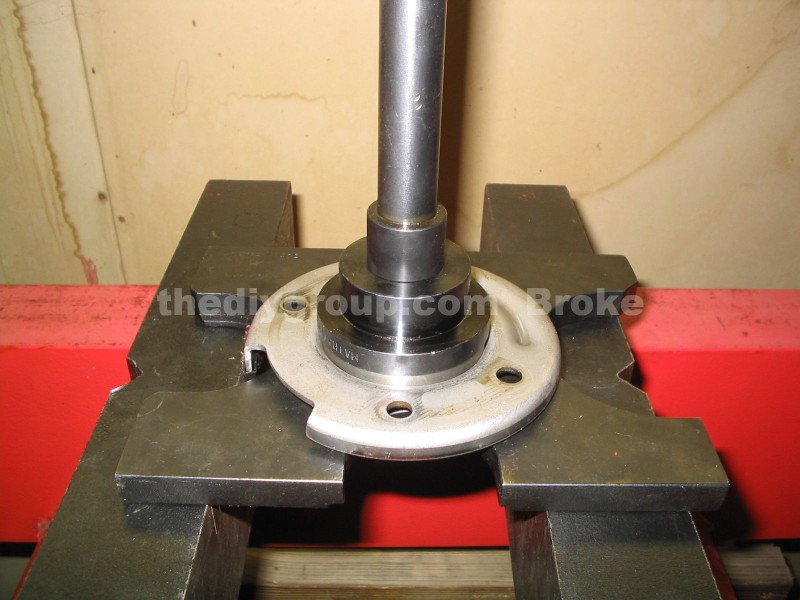 Press on the output shaft small taper bearing. Heat the bearing to 212F on a hot plate or in stove before installing it on the shaft, and drive it on until it stops...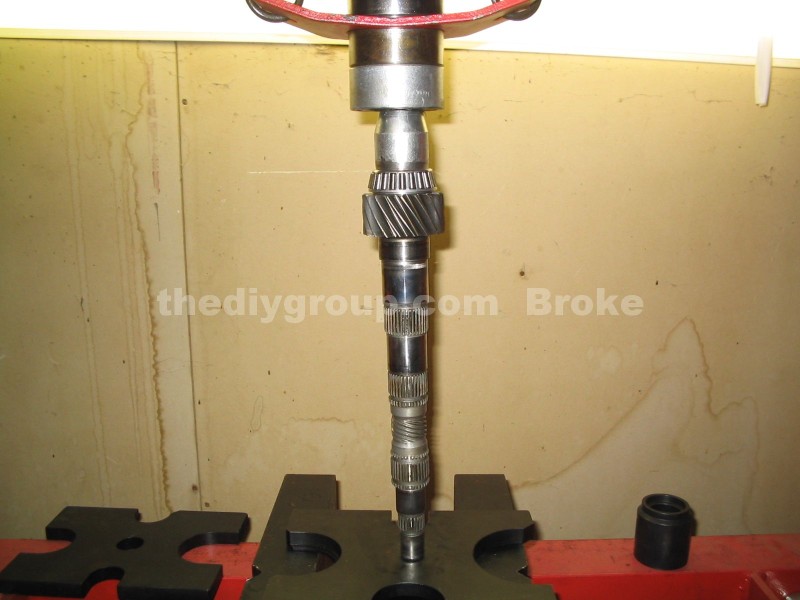 Install the output shaft large taper bearing as shown. Heat the bearing to 212F and press it on until it stops...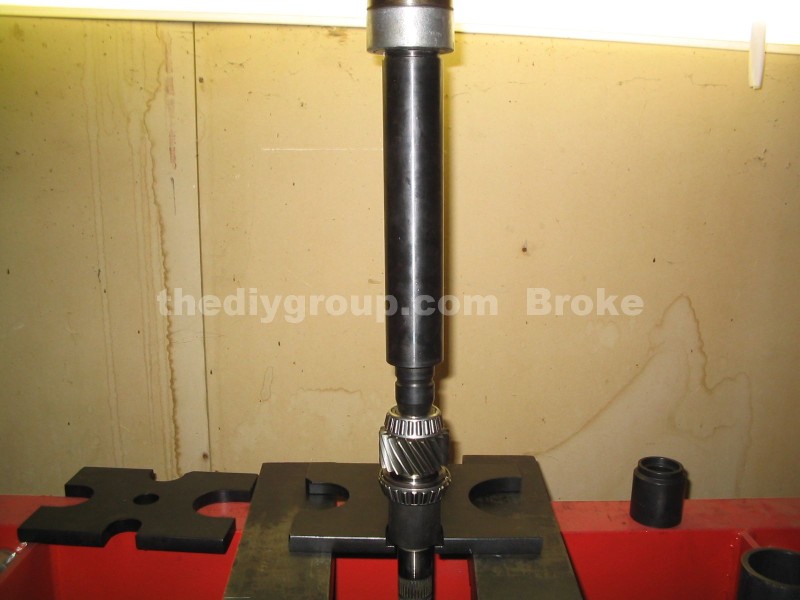 Press the output shaft small taper bearing into the bell housing with a 0.65mm shim under it...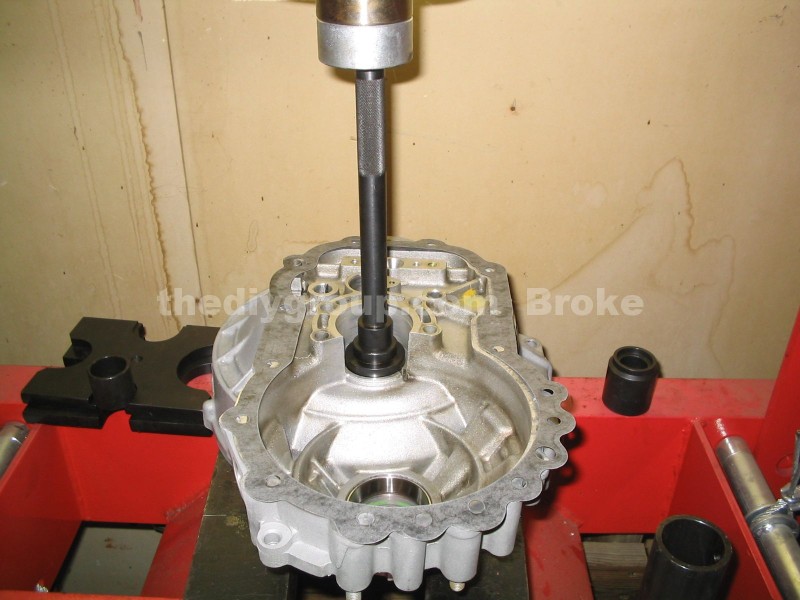 Install the output shaft and the bearing clamping plate, and tighten the plate bolts to 30 ft-lbs. Set the dial indicator up as shown, same as with the diff, preload it to 1mm, don't spin the shaft (the bearing settle when they are turned, and will give a false reading), and lift the shaft up, noting the play measured. Use the formula in the Bentley to calculate the correct shim needed....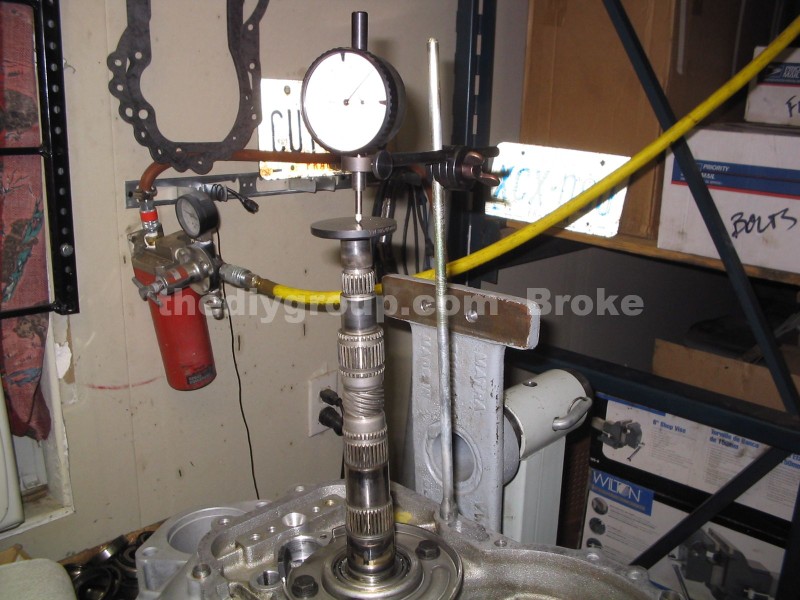 The formula for the output shim is 0.65mm base shim + measured play + 0.20mm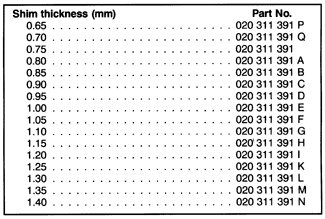 Use an internal extractor to yank the output shaft small bearing race back out of the gearbox....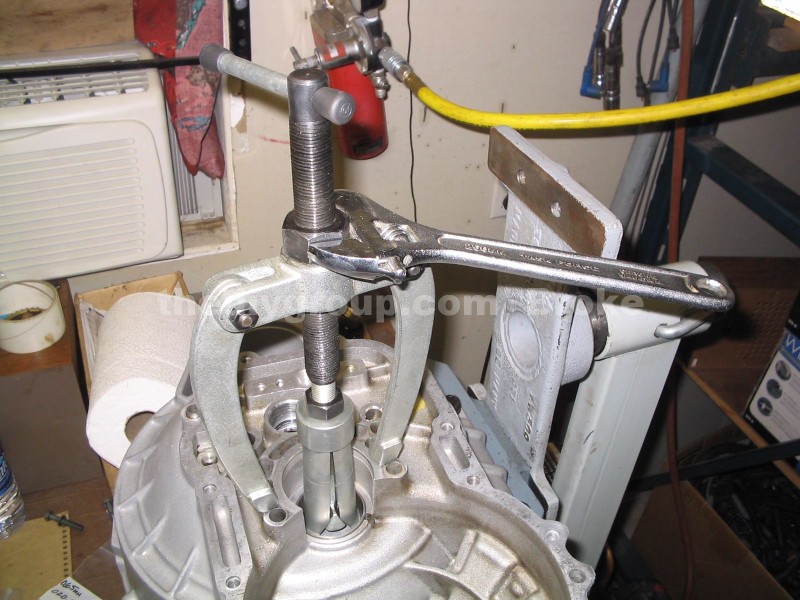 Make note of the 2 pulling arms of the extractor, and position as shown, to ensure the arms get under the bearing race...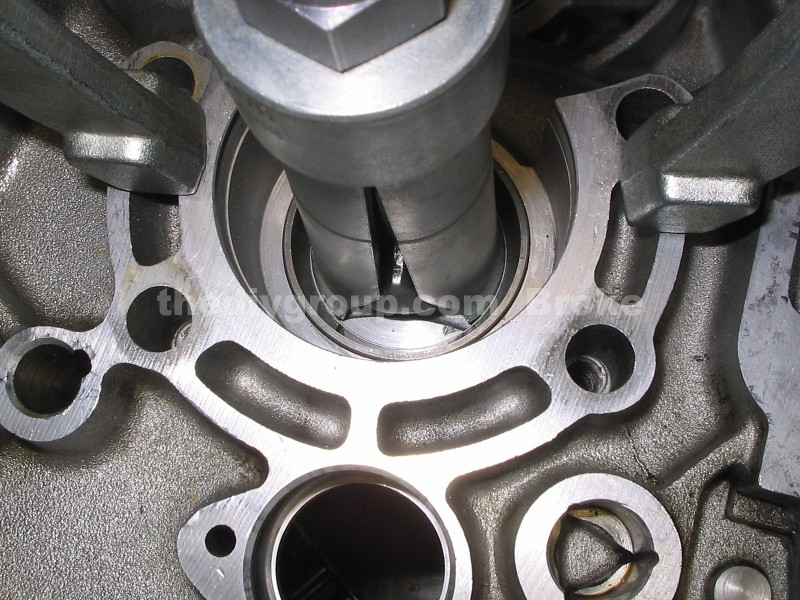 Here is a pic of the raised section that the arms of the extractor have to miss in order to get under the race...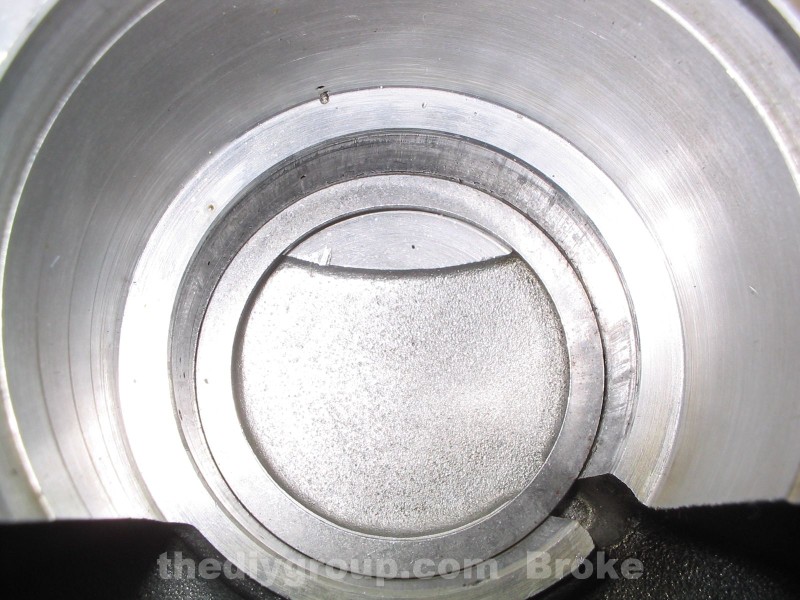 Install the correct shim, press the race back in, stick the output shaft back in, and tighten the clamping plate bolts again. With oiled bearings, install an adapter as shown onto the shaft and measure the turning torque with the in-lb torque wrench. When you measure these turning torques, the force needed to get the shaft STARTED to move isn't what is measured....once it starts spinning, the needle will drop and should steady out as long as you continue to smoothly spin the shaft. This is the measurement that is checked against the Bentley specs of 4.4 to 13.3 in-lbs.....