020 Rebuild Page 7
Drop the 1st gear needle bearing onto the output shaft...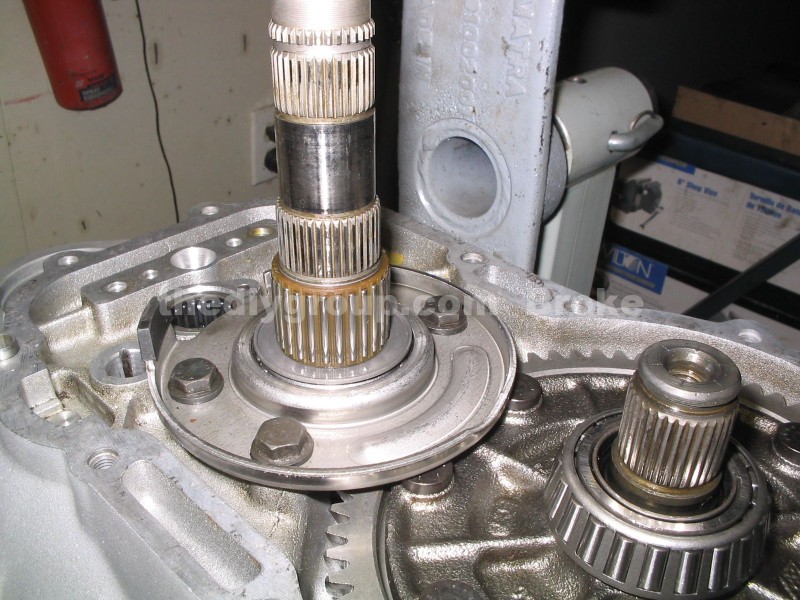 Drop on 1st gear and the sync ring...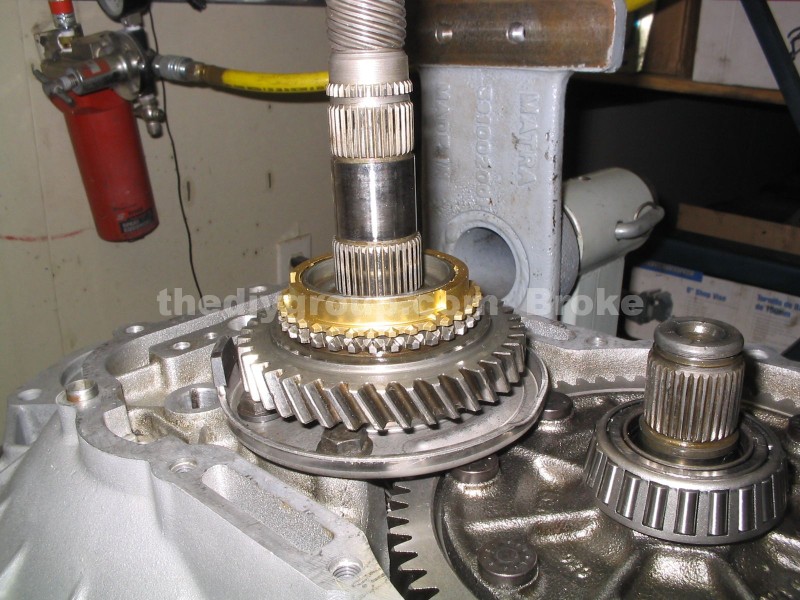 The sync hub assembly installs as shown, the grooved side faces 1st gear, the smooth side faces 2nd gear, installing this upside down can cause the trans to "select" 1st gear as you tighten the case bolts...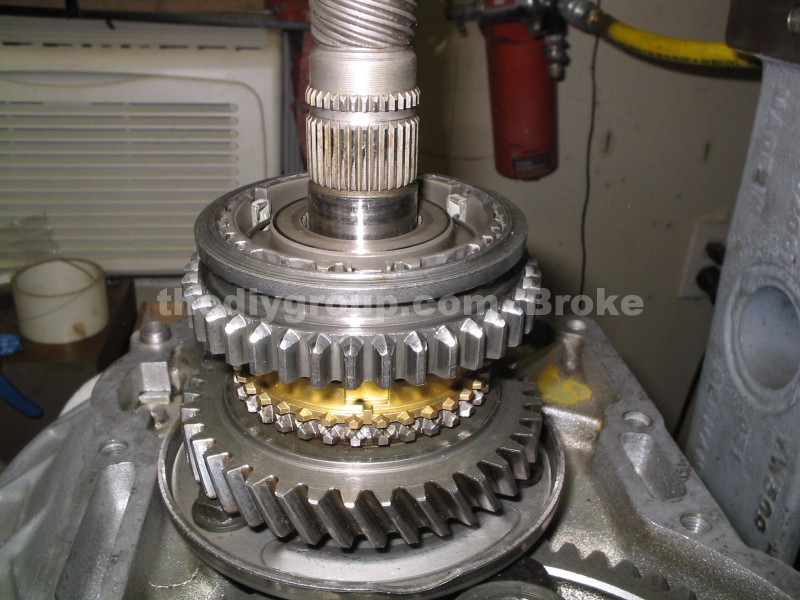 Heat the sync hub to 212F and press it on keeping the sync ring alinged with the keys and drive it until it stops...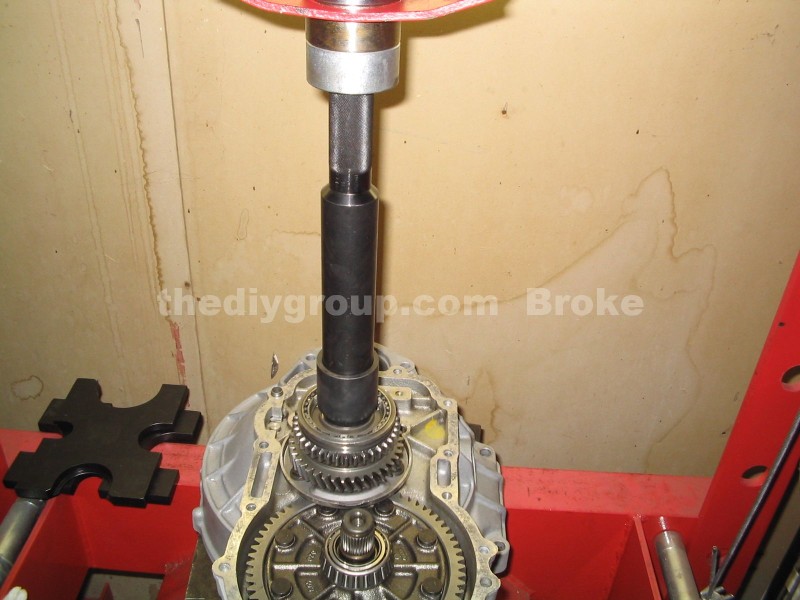 Use the same tools as above to press on the bearing race for the 2nd gear needle bearing. It is the only gear needle bearing that has an individual race, instead of using the shaft itself...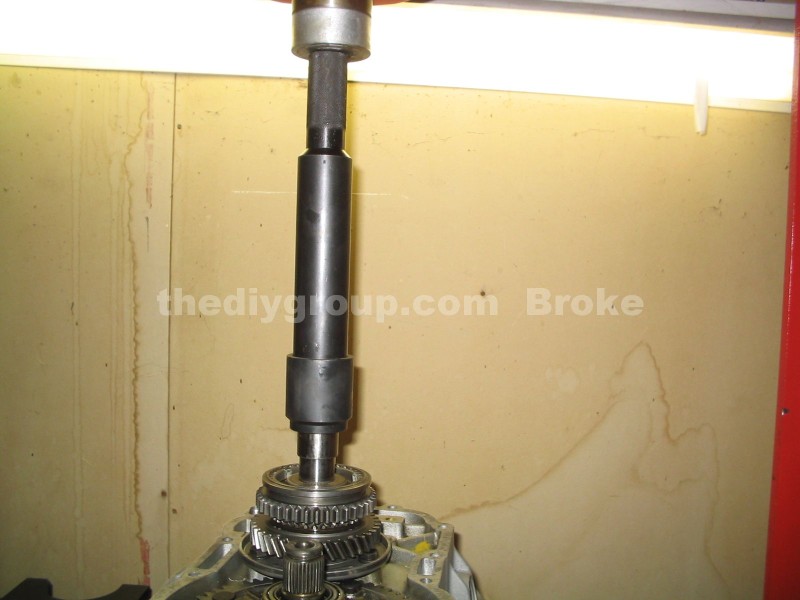 Drop on 2nd gear sync ring and the needle bearing onto the shaft...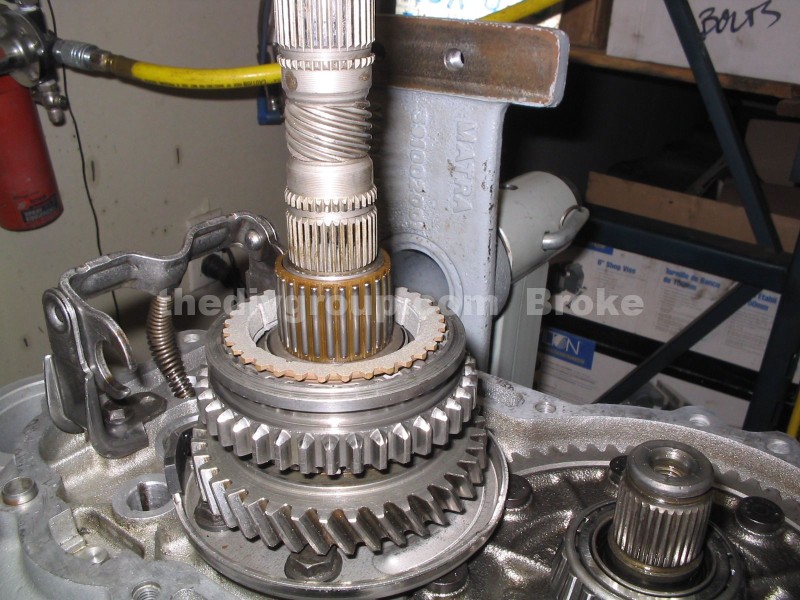 Drop on 2nd gear...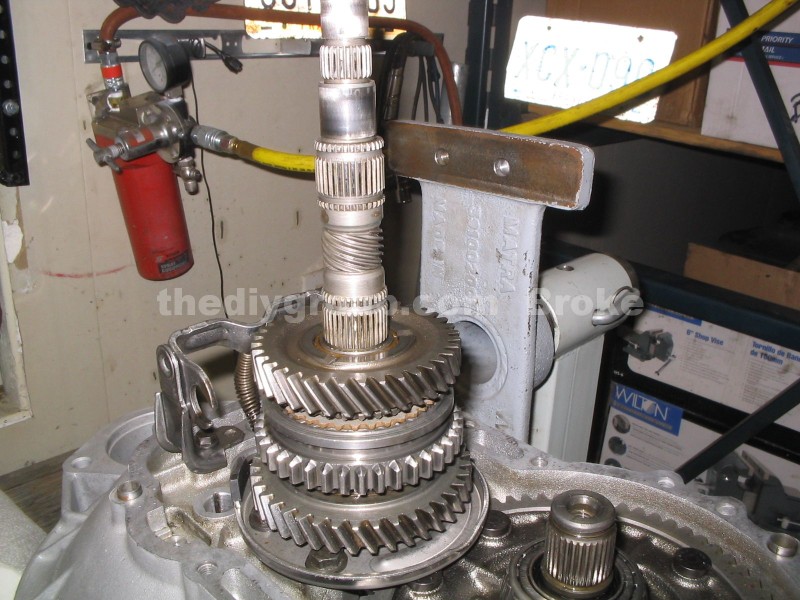 The raised thrust surface shown on 3rd gear here faces 2nd gear...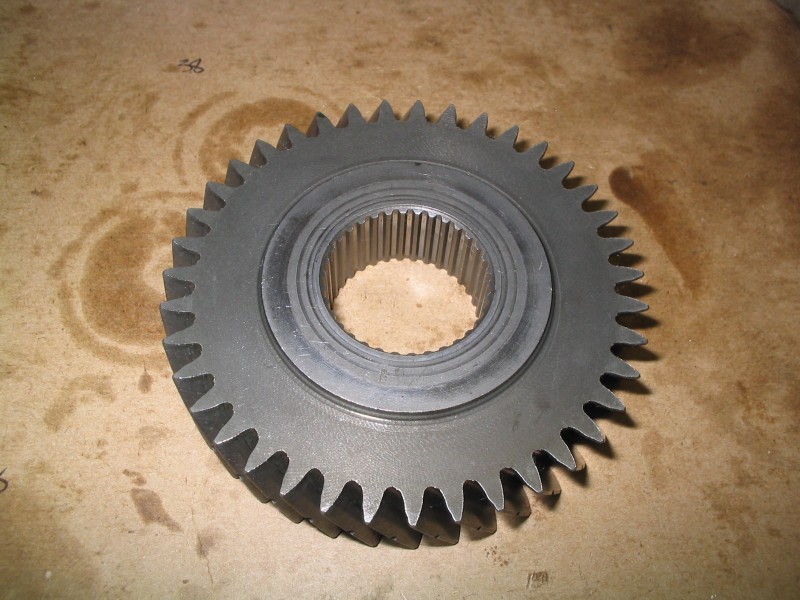 Press 3rd gear fully onto the output shaft....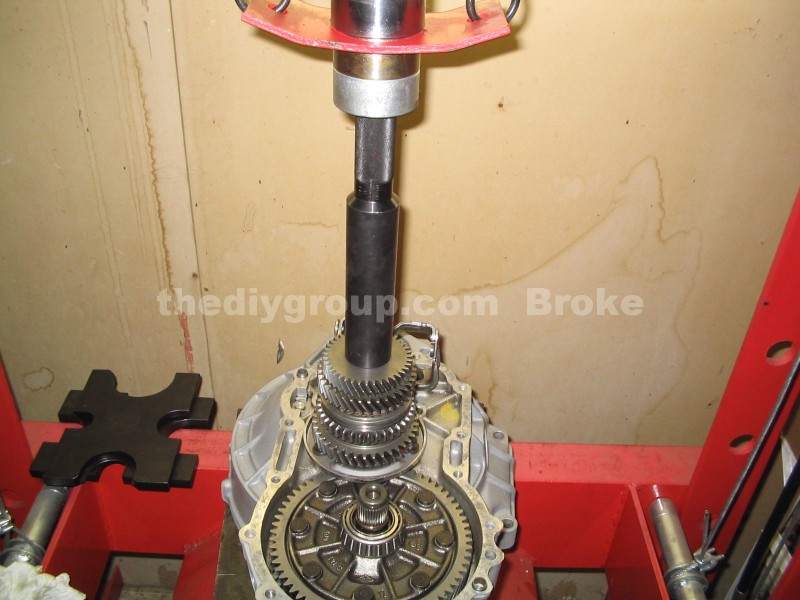 The 3rd gear should be secured with the largest circlip that you can fit into the exposed groove. This is why pressing 3rd gear on fully is important. Shown here are a selection of the 3rd gear circlips for the 16V codes to adjust 3rd gear play. Notice the bag on the far left is marked 3rd and 4th...this is because that 2.5mm thick circlip is the circlip used to secure 4th gear both above and below it...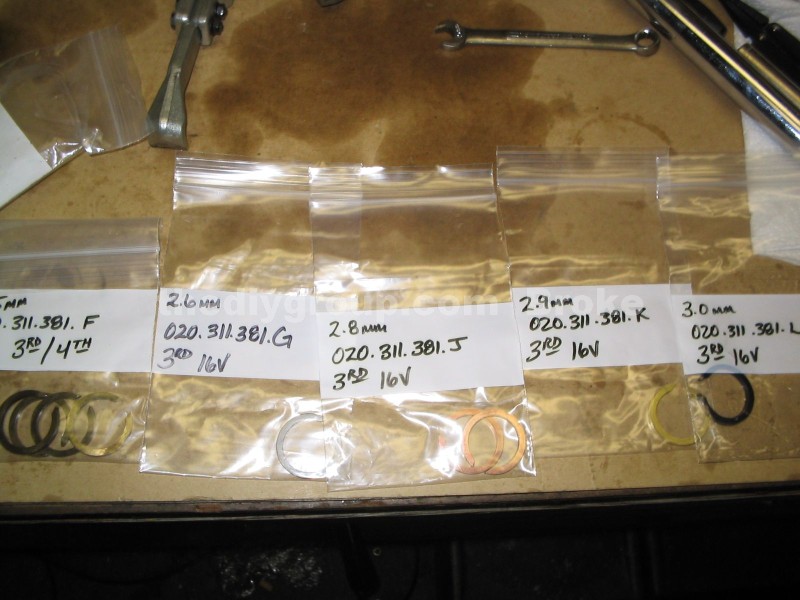 If you have a 3.0mm circlip and it is too large to fit, grind it down until it is able to fit the groove. You can do this any number of ways from using a belt sander and care to rubbing the circlip across some sandpaper on a flat surface for a few minutes. The idea is to thin the circlip until it just fits the groove, and removes any slop in the gear stack up and down the shaft.
Use the circlip as shown as a feeler gauge, rather than spreading it open to install it into the shaft each time. Use the back of the ring to see if it will fit into the groove...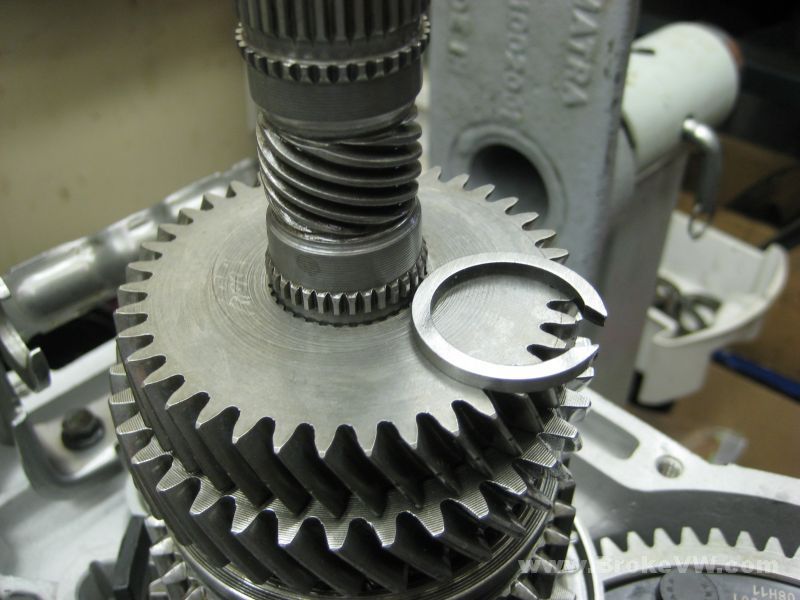 This ring won't fit, you can see it is larger than the groove and isn't sliding in under the splines on the shaft...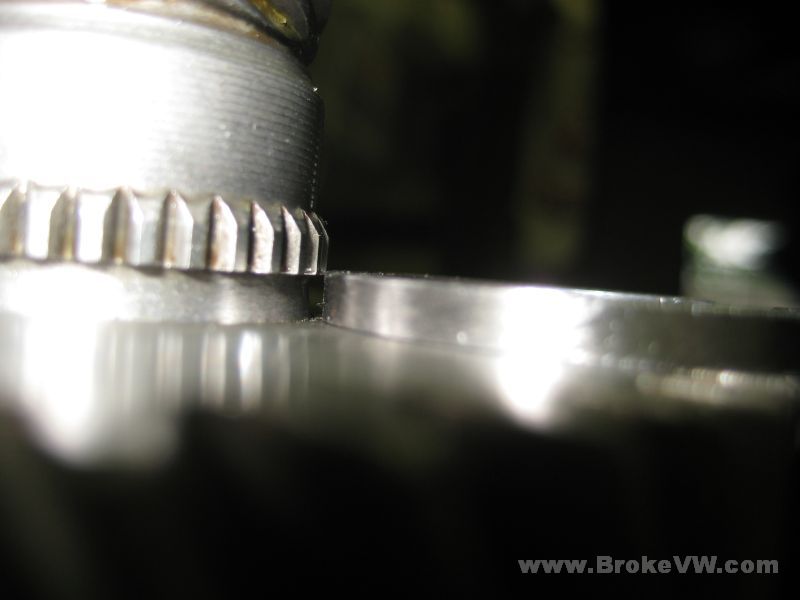 Be sure the circlip is flat against the gear, don't allow it to tip up. If it is flat and can slide into the groove, it'll fit. If it has to tip up to fit into the groove, it won't fit once you get it down over the shaft and try to get it to fit into the groove all the way around, so be sure it is flat on the gear while testing it...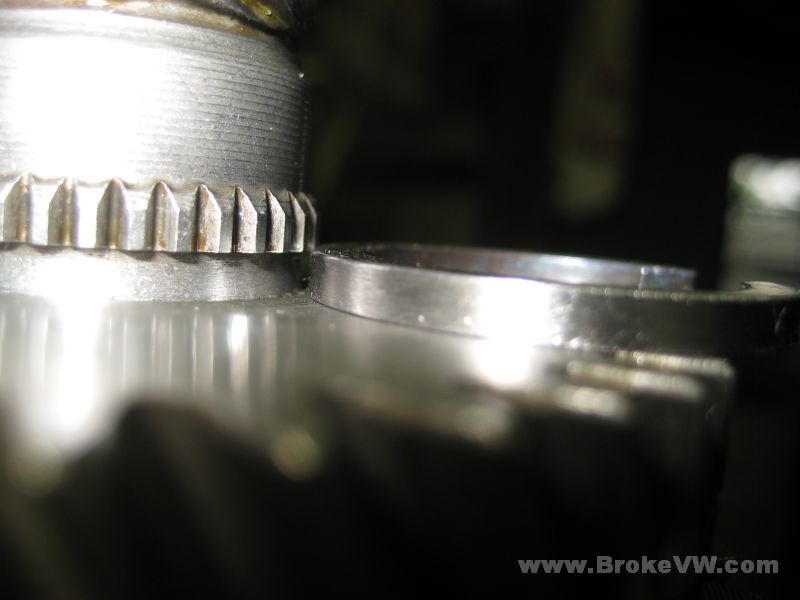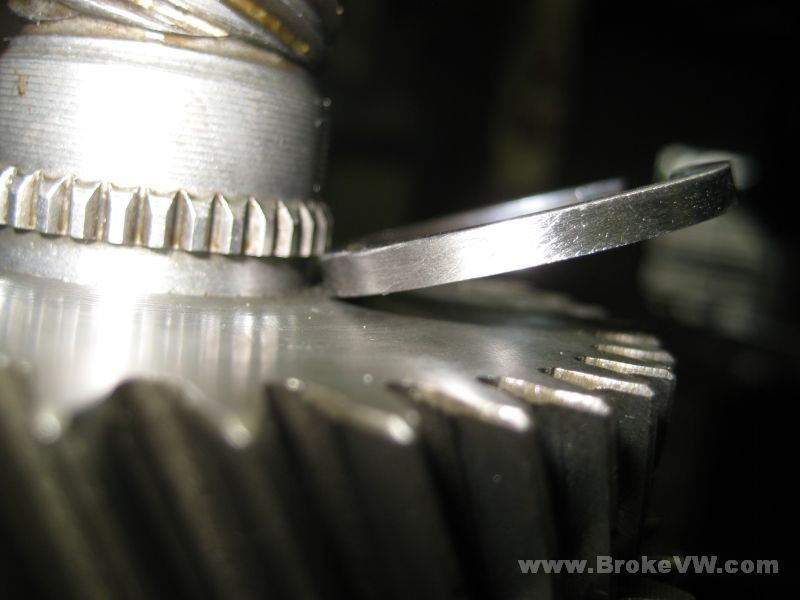 This is a circlip that will now fit the groove, it is flat on the gear and will now fit under the splines on the shaft...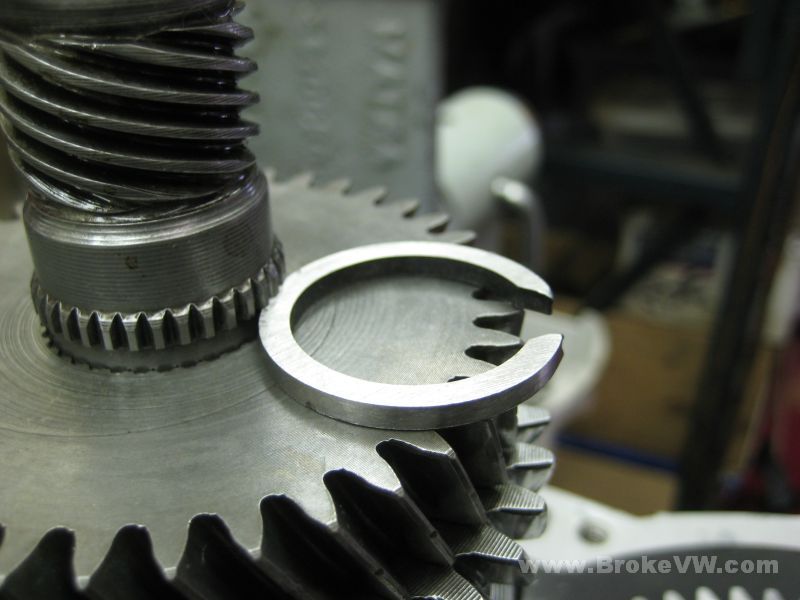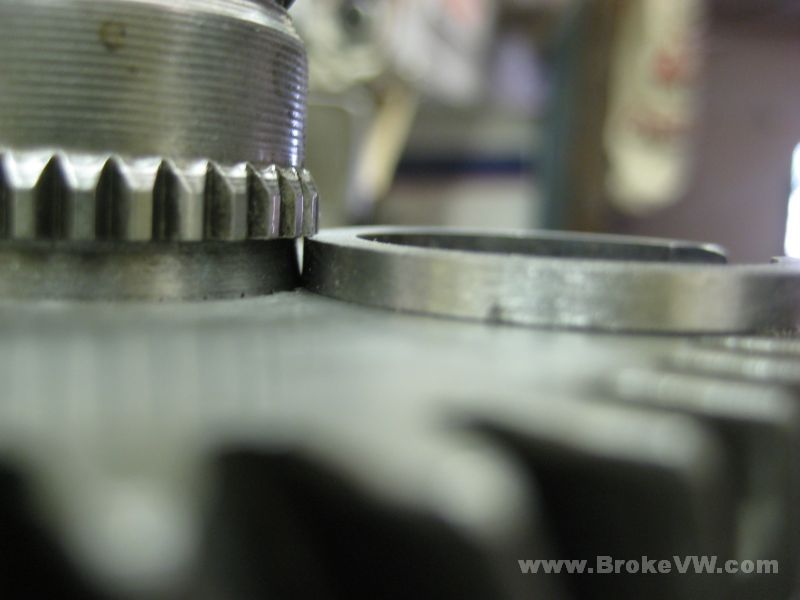 Install the circlip for third that fits the best...