Unfortunately I have to suspend rebuild services for a short time. I will still stock all of the 020 rebuild parts and will be available for assistance via emails and the VW forums, but I have to stop accepting trans to the wait list for rebuild work until a later date.
My best friend from high school needs my help so my time is being spent helping him, instead of being spent in the shop working on the rebuilds. This has resulted in a rather long waiting list and I'm sure more than one pissed off prospective customer, and I apologize but it is out of my control.
I've known Jake for 25 years now, and in early June 2011 he called off from work to hang out at the shop for a few hours until he had to go to the doctor for an appointment he made due to some discomfort in his side. If he stretched a certain way, he felt a pulling sensation. Not painful, just a pulling or tightness feeling. I told him it was probably nothing, just a pulled muscle or torn cartilage or something like that.
He went to the Dr. and called me a few hours later, very upset. They had found a spot on his lung in the chest x-ray, and wanted him to get further tests. He went in for a scan and waited for the results.
They telephoned him the day he turned 38 years old, June 28, 2011. They informed him that he had stage IV adenocarcinoma of the lung and told him he had about 1 year left to live. He was obviously devastated, and at that time I stopped taking on new rebuild work knowing I would have to spend time helping him with things.
The initial findings showed non-small cell lung cancer, which had metastasized to Jakes lymph node by the time it was diagnosed. Since June 2011, Jake has beaten the 1 year prognosis and we are closing in on 2 years now since diagnosis.
He has remained 100% independent and active the entire time, even while undergoing radiation, chemo, and now most recently, surgery.
Yesterday, May 30, 2013, he underwent extensive spinal surgery at OSU Hospital in Columbus Ohio, performed by neurosurgeon Dr. Ehud Mendel and reconstructive surgeon Dr. Albert Chao to remove a large tumor from his spine that was compressing his spinal cord, threatening paralysis.
The procedure resulted in the tumor being much larger than expected, but the neurosurgeon was very happy with how the operation went. The possible complications were all avoided, and all goals the Dr. had were met during the procedure. Jake was expected to be on a breathing tube for at least 2 days before being strong enough to breath on his own... I don't think he was on it 2 minutes before breathing on his own. He is being moved out of the ICU today, one day after the operation. He could not be doing any better, his recovery is simply amazing.
While I am thrilled the operation went very well and his recovery is excellent, the fact remains that the cancer is extremely aggressive and does not respond well to treatment. It has spread from his lungs to the lymph node, the spinal cord, the vertebrae bones, and most recently his brain.
As his cancer continues, I will be finding less and less time available to do any trans work, so I'm suspending any rebuilds until I once again have more time to do so. I hope everyone understands and I look forward to helping VW owners with trans rebuilds in the future. I will still try to remain as active as possible online through the forums, IM's, and emails, and I will still stock rebuild parts for those wishing to do the rebuilds themselves. I feel it is important for me to remain active online, it doesn't take long to start forgetting things like part numbers, shim sizes, preload specs and so on if you don't think about them for some time so I will remain active online just to keep from getting "rusty" with the 020 info.
I will update the site when I am accepting new work, and those currently on the waiting list will still keep their place on the list. I will still try to get into the shop to get work done but I no longer can give a time frame on completion of any of the rebuilds, because I just don't know what is coming up the road.
Brian
Fri. Sept. 6th 2013 Jake suffered a pretty substantial stroke that affected his left side and has made him confused and agitated. I'm now putting 60 pills a day into him, including 180mg of methadone and 144mg of dilaudid daily, the strain on the body is immense, and it is showing. He just turned 40 and acts and looks like he is over 70. It's very tough to watch.
Monday Sept. 9th 2013, Jake was unable to make it to his regular radiation appointment and to his oncologist, and wanted to re-schedule. The oncologist telephoned the house and informed Jake that chemo and radiation were no longer being effective and that they had done all they could for him, that it was time to call hospice care in. Tuesday we signed the papers to start hospice care for Jake. There is no more "prlonging" treatment, just "comfort" treatment.... they dope you up until you are out of pain and wait for you to die. He was originally told 1 year left to live, we managed to get over double that amount of time because Jake was strong and young, but he will not see his next birthday, and I don't know if he'll make it to Christmas to see his 1st grandson born, which is his goal now. Life can change very fast.
Thursday September 19th, 2013, Life changed faster than I expected, between 7:00am and 7:45am my best friend passed away at age 40, leaving behind 2 daughters and an incredible network of friends and family. I"ll see you later Jake.
Jake around the time we met: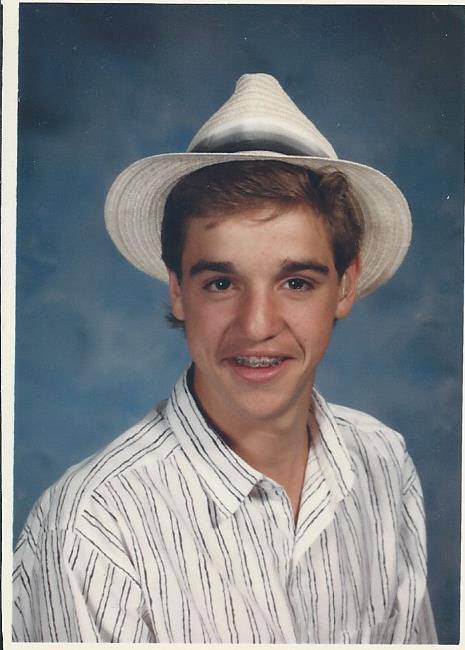 Jake as I want to remember him: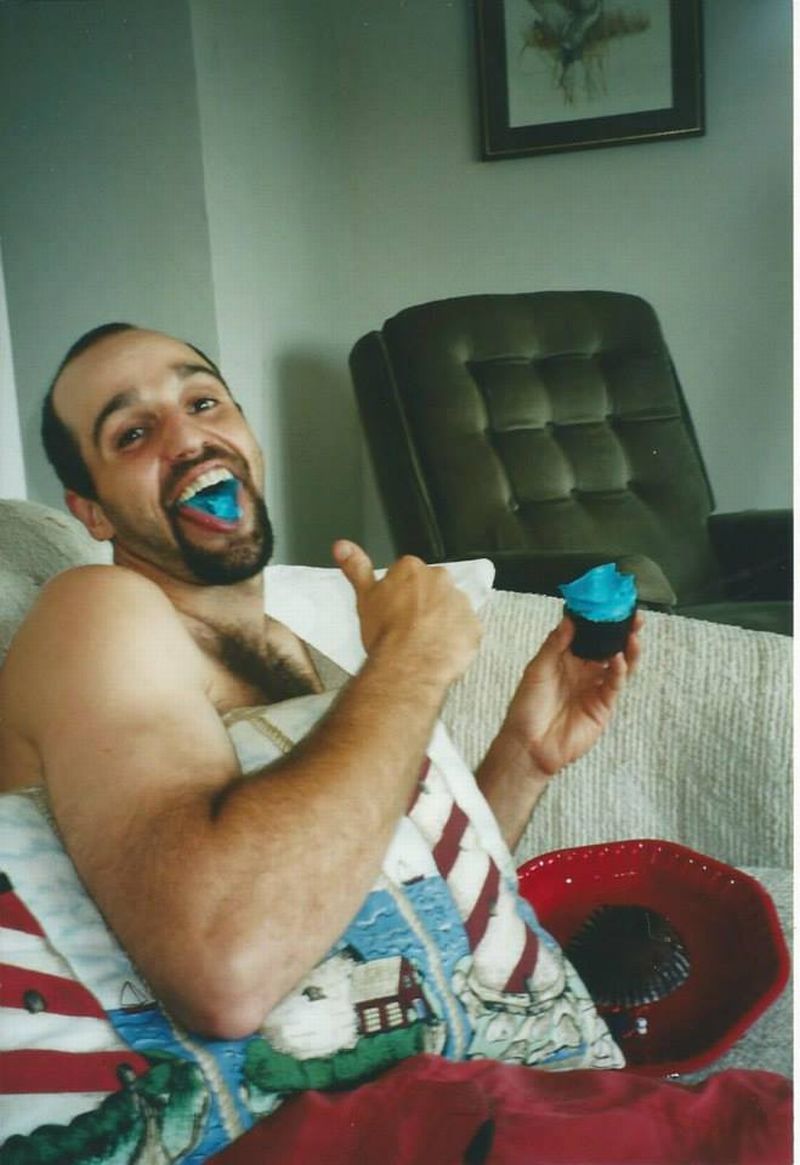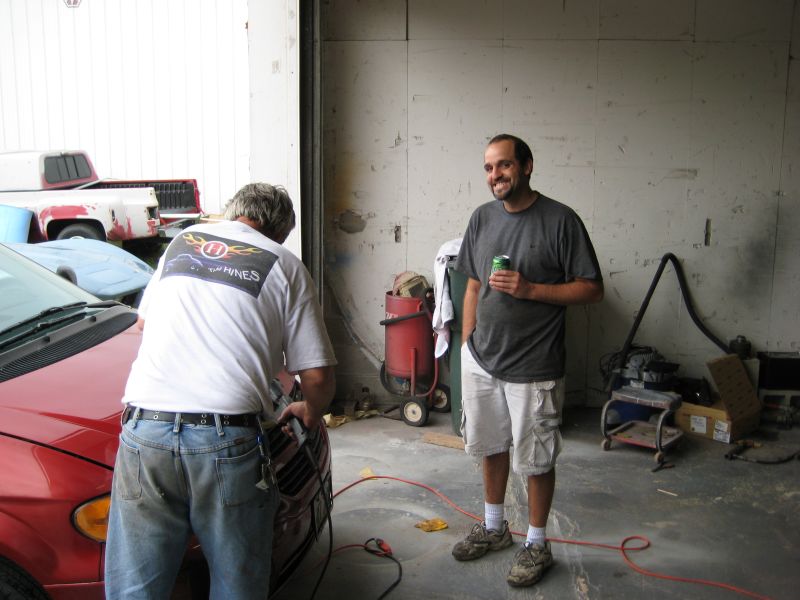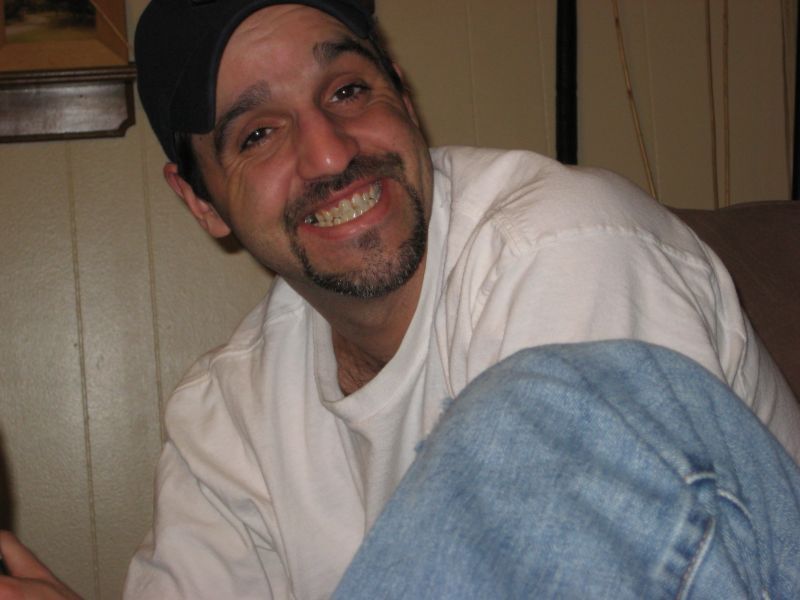 Jake at The James Oncology at OSU Hospital: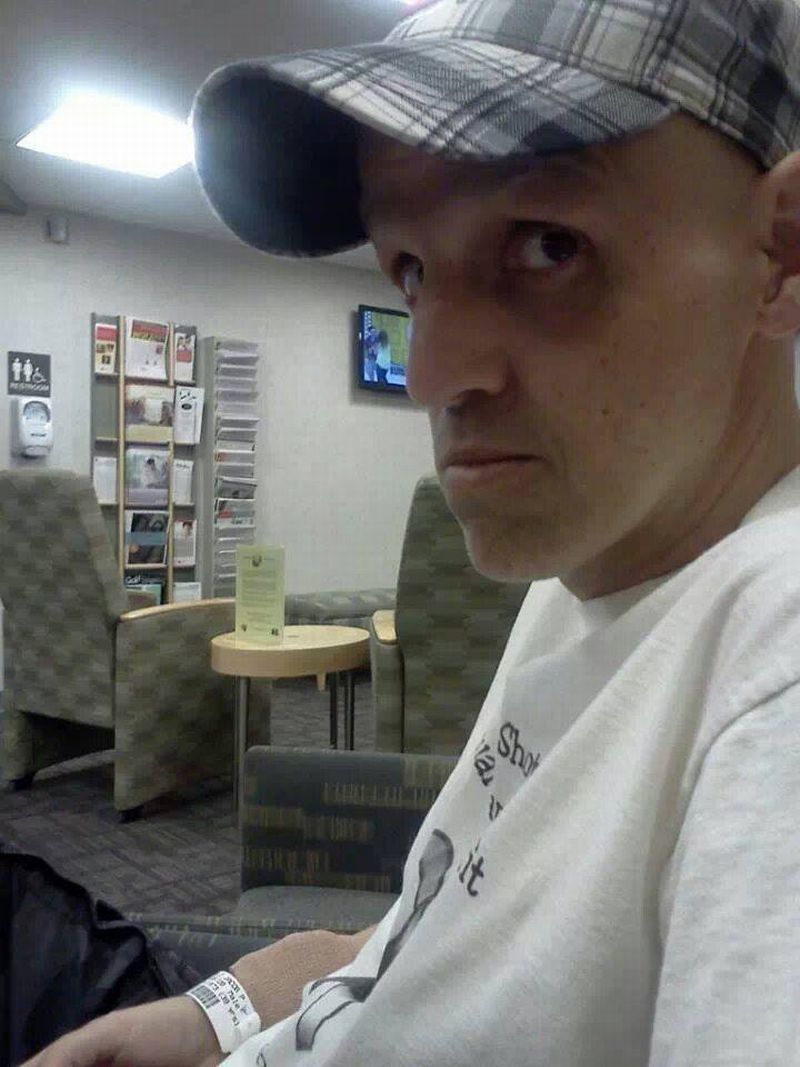 Jake after spinal fusion surgery: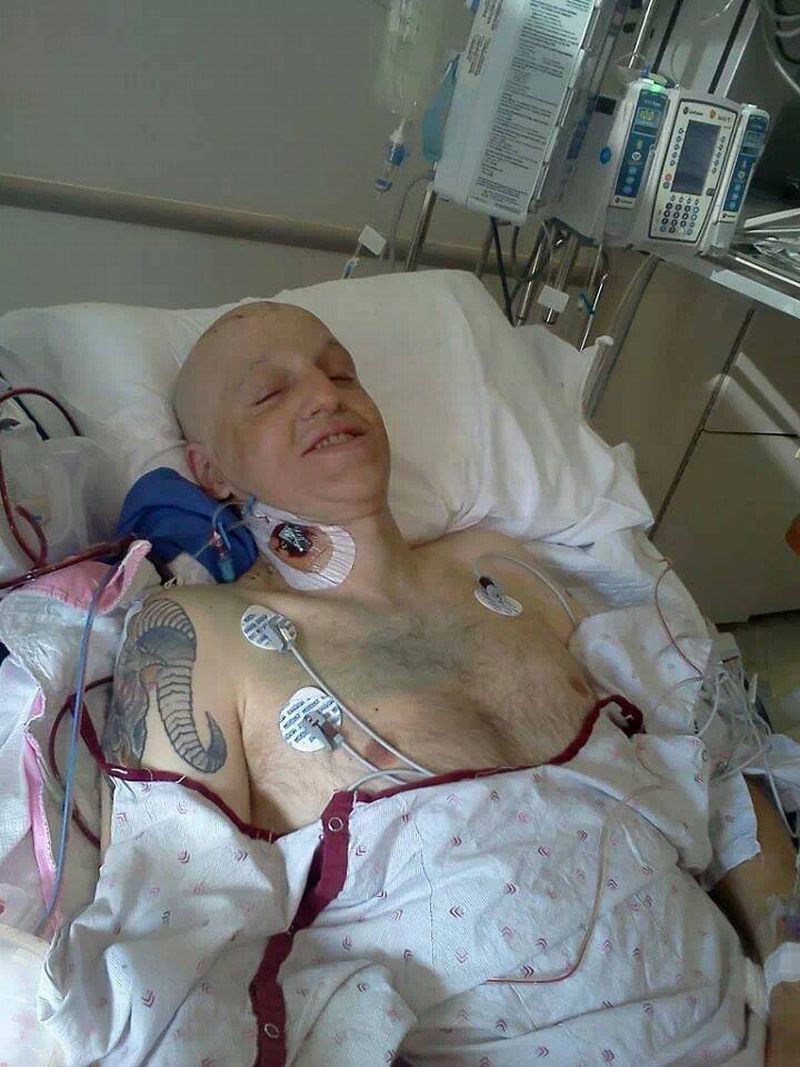 Jake prepared for radiation of the brain: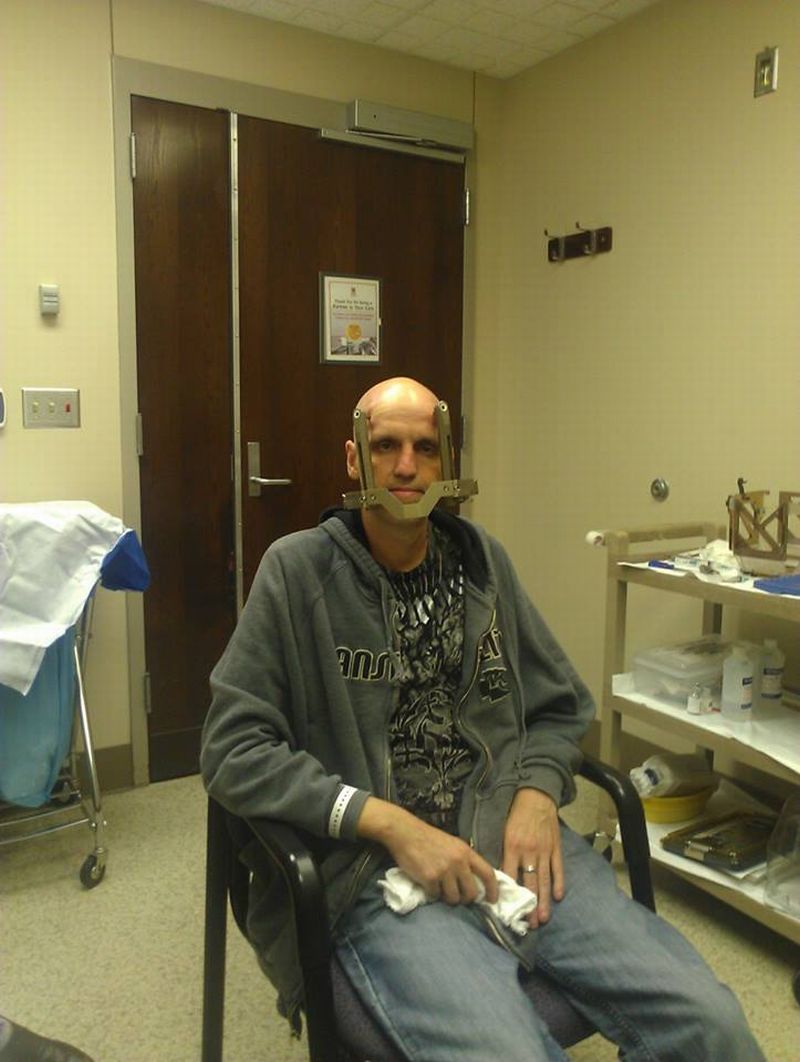 Jake hamming it up, being Jake: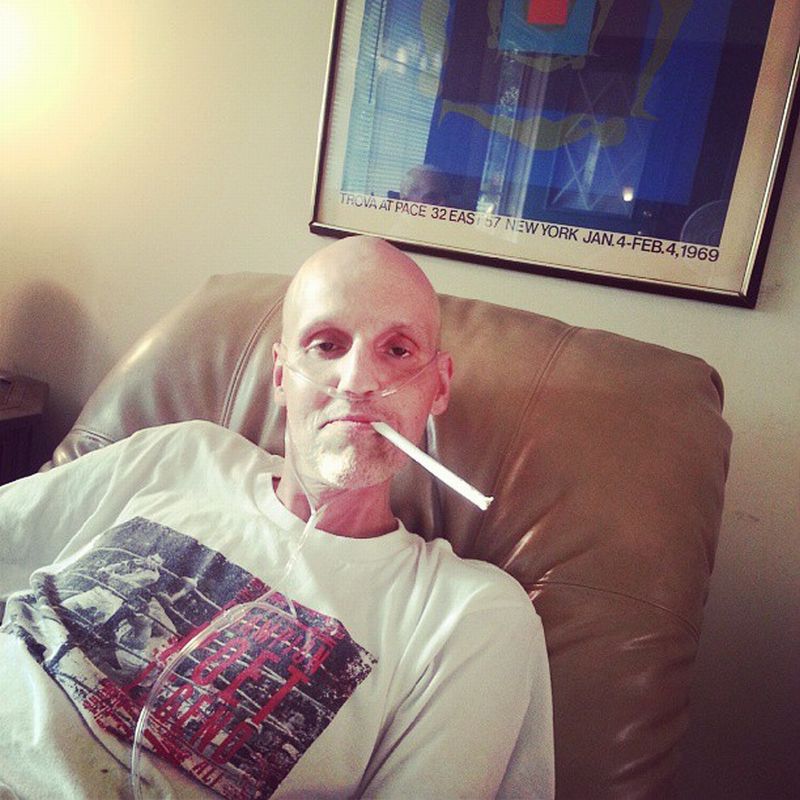 Jake less than a week prior to his passing: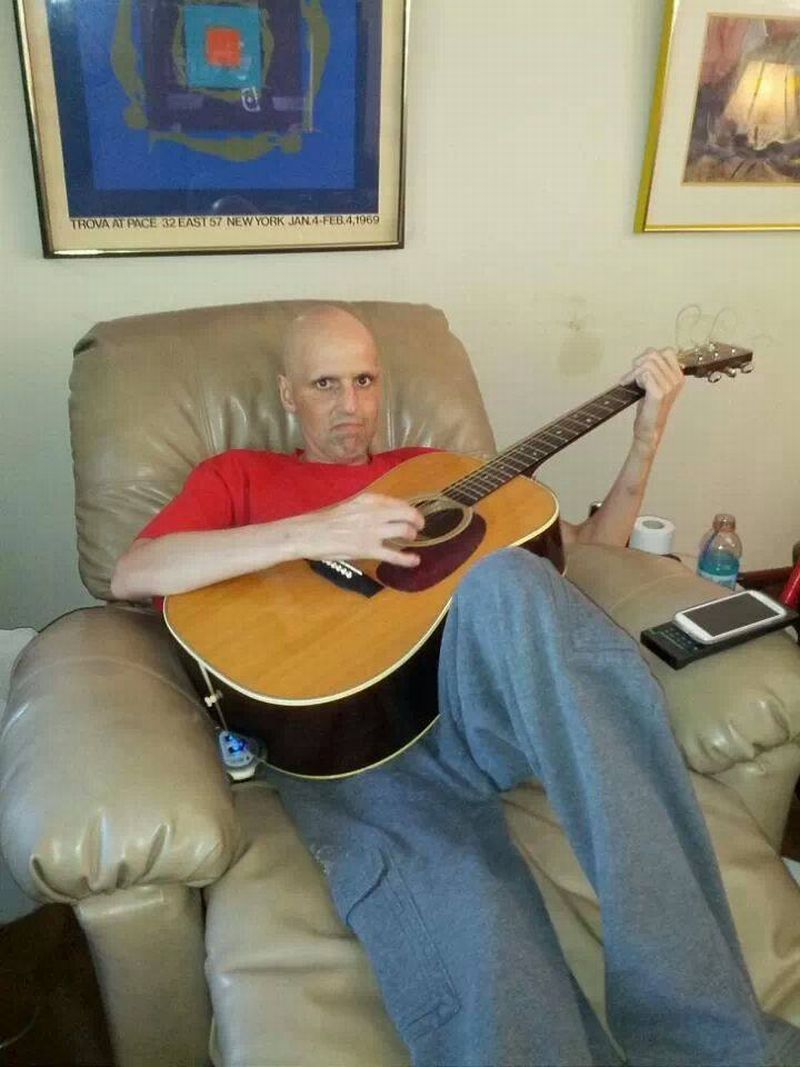 I love you Jake, I'll miss you terribly.