020 Rebuild Page 3
Now build the 5th gear cover assembly. New end cap, new release arm seal, new release bearing, new actuation finger, sand blasted and zinc plated drain plug, and sand blasted and zinc plated (with gold chromate dip) release arm....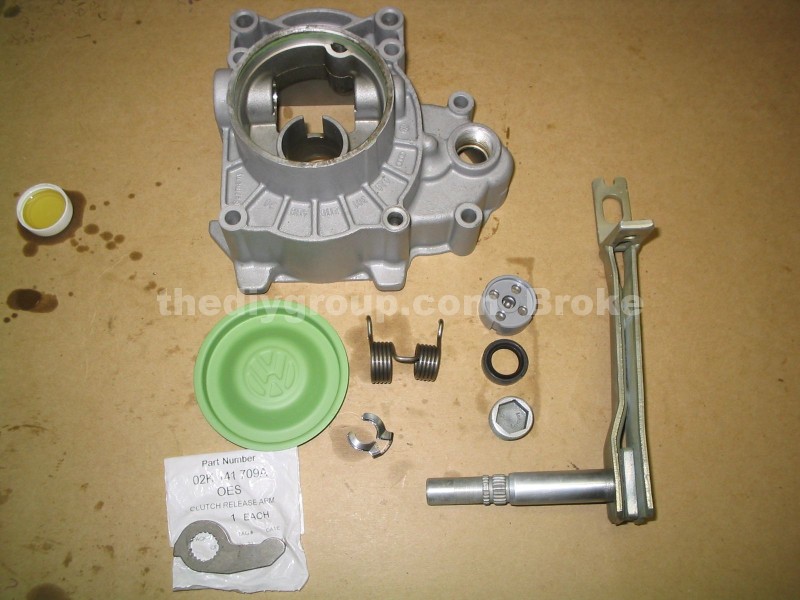 Install the release arm seal as shown....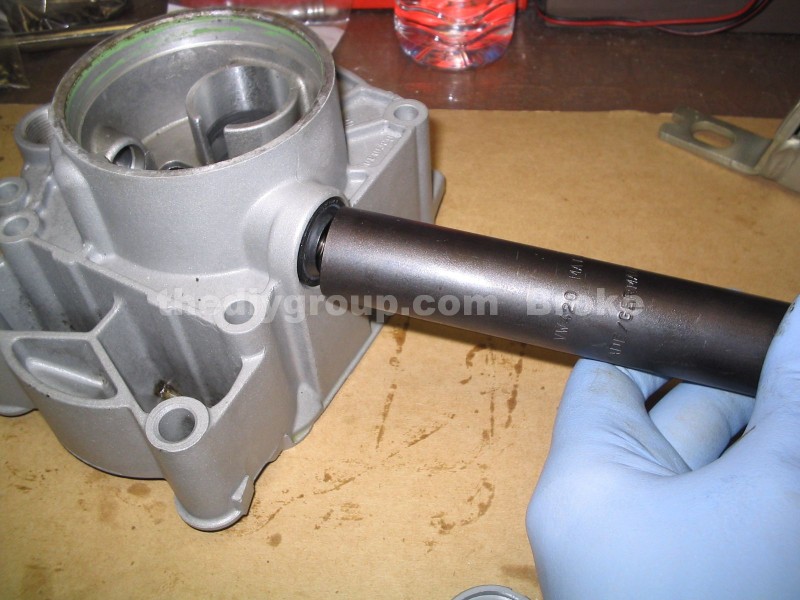 Make note of the return spring coils, one is a larger diameter...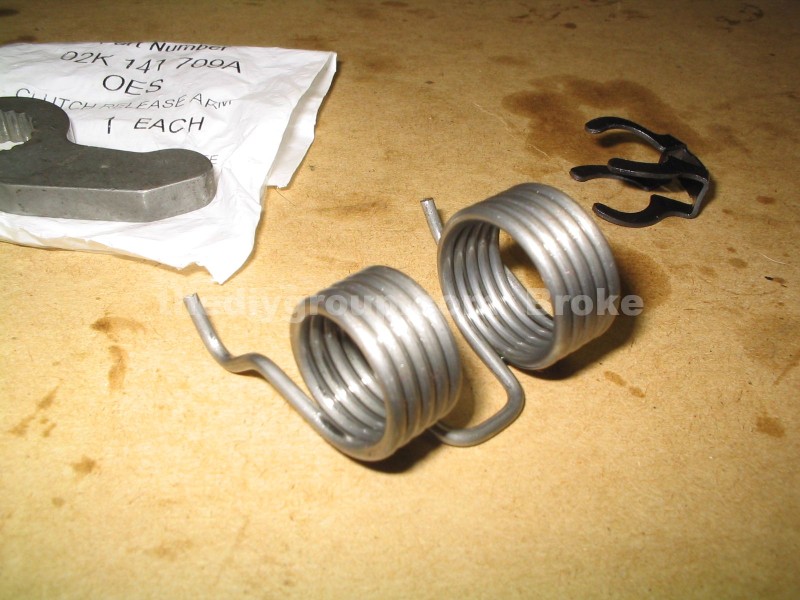 The shaft of the release arm is inserted into the housing, and will pass through the large coil first, then into the small coil. Make sure you engage the nub on the actuation finger with the spring....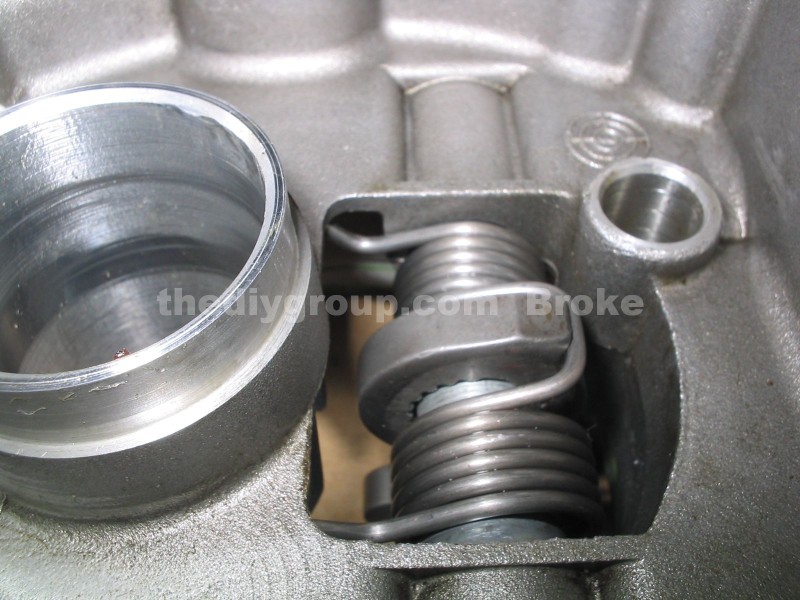 The ends of the spring sit on each side of the release bearing bore. Slide the release arm shaft in until the actuation finger is centered and the grooves on each side of it are exposed for the locking clip...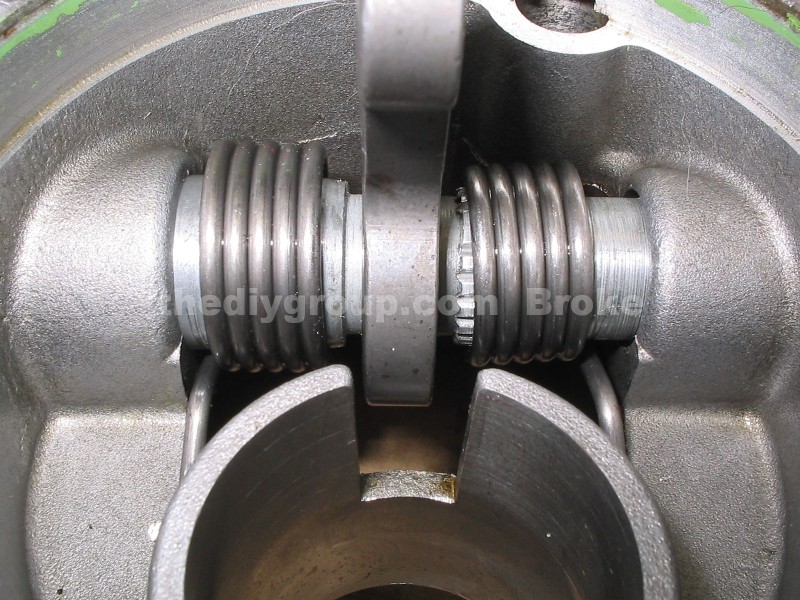 Press the locking clip on to secure the actuation finger. Some trans use 2 c-clips...